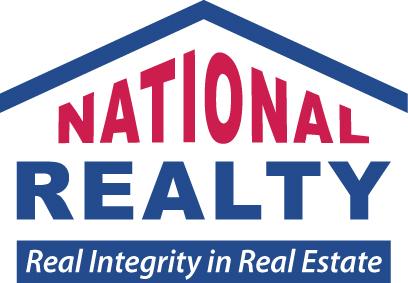 2008:  The Effects of a Slow Market
Has your home been on the market for several months without much activity or any offers?  It's a familiar cry for current day sellers.  Here's how we can help:
Price Too High?
There's no doubt, the most common issue surrounding a home not selling is too high a price.  Today's market has no room for unrealistic expectations, whether set by you, the homeowner, or by an over-enthusiastic listing agent wanting your home in their portfolio.  Be wary that a contract on an overpriced home could result in an under-appraisal. In that case, your home could land back on the market with you back at square one.  Be competitive.  Know your competition and compete aggressively.  We provide facts in black and white.  It's important your listing agent has your best interests in mind.
Condition Up to Par?
Your home competes with similar resale homes and probably new construction.  The more you do to make your home more appealing to a buyer, the better your chances for a quick sale.  Be critical.  Look through a buyer's eyes.  Most of today's buyers want to move right in.  The "wow factor" is important.  Your best bet to improve condition are paint and flooring.  Make sure paint is in great condition, both inside and out.  It doesn't cost much to do and makes a significant impact on buyers.  Make sure flooring looks good too.  Again, most of the time, not that expensive, but has a great impact on buyers coming to look at your home.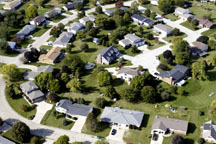 Location, Location, Location
An old cliché, but true.

 

When it comes to real estate, it's all about location!

 

When it comes to homes, things like how good the schools are, crime rates, neighborhood appeal and noise pollution can all affect the location's desirability.  You can't help your location, but a savvy agent can help minimize some of the impact by suggesting home improvements.

 

But the only really reliable way to overcome a bad location is with a lower price.

 

An identical home in a bad location won't sell for as much as the same home in a better location.
Marketing Campaign Stacking Up?
The best listing agents all use an aggressive marketing plan to market their listings.

 

If your home isn't easily found on the internet, isn't being marketed to other agents in the area and/or isn't running in the local newspapers, call us.

  If a

sign in your yard and your home in the MLS is all you're promised, you are not effectively marketing your home.
Is Your Home Accessible?
To get your home sold quickly, it's important that other agents in the area show it to as many potential buyers as possible.

 

When a busy agent is compiling a list of homes to show a buyer, the agent will naturally tend to show those houses that are easiest to gain access to first.

 

Most homes have "lockboxes" on them that only qualified agents can access.

 

Homes with a lockbox will get shown more often than homes without.

 

If a lockbox is not at all possible, do anything else you can to make showing your home as convenient as possible to show.

 
Allow us to show you what makes us different!  You can benefit from our 20+ years in the market.  Call us today!  410-653-SOLD(7653).
Copyright © 2011 National Realty
Portions Copyright © 2011 a la mode, inc.
Another XSite by  | | 
All rate, payment, and area information are estimates and approximations only.